Worthington Family Dentist Providing High-Quality Dental Services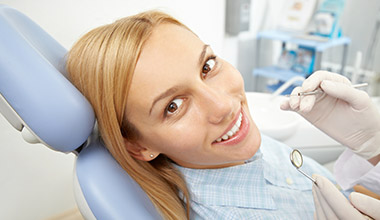 At our office, we are committed to providing the highest-quality dental care to every patient we see. We pride ourselves on offering our patients the right care, at the right time, at the right price. Our laid back, welcoming atmosphere provides a calming environment that you will be sure to appreciate.
Whether you need a cosmetic,restorative, or preventive dentistry, your Worthington family dentist, Dr. LJ's office is the place to receive these dental services! Our dental care team offers complete care for every member of your family. With a solid foundation in prevention, we partner with you to keep your natural smile healthy for life. We customize treatment plans to match your unique needs because we believe it's just as important to care for people as it is to fix teeth.
If you're new to the area or looking for a new practice to call home, contact our team today. We welcome patients from many surrounding communities, including but not limited to Sarver and Adrian.