Meet Your Worthington Dentist, Dr. LJ Adam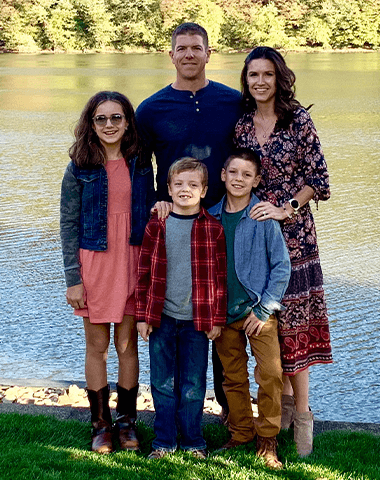 Dr. LJ has been improving smiles in the Worthington, PA area for 15 years and counting. Born and raised in the nearby town of Sarver, Dr. LJ spent the first few years living in his parents' dental office/home.
"My mom and dad started this practice 40 years ago. I witnessed their dedication and hard work every day of my life. The decision to follow in their footsteps was an easy one."
Dr. LJ graduated from the University of Pittsburgh in 2000 then earned his DMD from the University of Pittsburgh School of Dental Medicine in 2004. Today, he regularly attends a variety of continuing education courses to ensure he is able to offer the best treatment possible. Dr. LJ has received advanced training in CEREC, which is a method of dentistry that enables him to provide same-day service to patients in need of inlays, onlays, crowns, and veneers. He has also studied and personally tested various sleep apnea treatment devices to assist patients suffering from this common sleep disorder that can cause an individual to snore loudly and wake up gasping for air.
"The responsibility I feel to grow this practice — to continue my parents' work of providing excellent care to families and friends in our surrounding communities — is one I take seriously. I truly enjoy serving our patients and look forward to seeing friends in the office."
Dr. LJ and his wife Shannon live in South Butler with their three young children. When she's not driving the kids to and from school or activities, Shannon serves as the marketing director at the office. Her years of experience working in public relations and internal communications bring a new dynamic to the office, and by working together Dr. LJ and Shannon are excited to grow the family business. An interesting fact is that they originally met through the dating site eHarmony and were featured on numerous eHarmony commercials 14 years ago. People in various states and in Canada often recognized them as "Shannon and LJ" and would greet them as friends when they crossed paths while traveling.