Implant-Retained Bridge – Worthington, PA
Stabilize Your Bridge with Dental Implants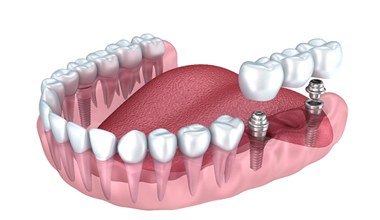 A single missing tooth can make you feel insecure about your appearance but losing multiple teeth can be devastating to your quality of life. In the past, dental prosthetics relied on the support of your remaining teeth to hold them in place. Although it's effective, the added strain from supporting them will take a toll on your teeth after a while. Not to mention, traditional bridges and partials will always have their limitations. Now, you can enjoy the next best thing to what nature gave you with dental implants in Worthington. Dr. Adam will rebuild your smile with an implant-retained bridge.
Two Consecutive Missing Teeth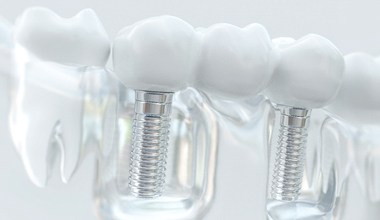 If you've lost two teeth in a row, each tooth is not replaced individually. Instead, Dr. Adam replicates the teeth you've lost from all-ceramic material to create a bridge. It's customized to match your natural teeth to blend in seamlessly.
Instead of reshaping your adjacent teeth to bond crowns over them to hold the bridge in place, a dental implant is used to support it. The titanium post will act as a new root to stimulate your jaw. This preserves your jawbone's density to stop dental drift. Your remaining teeth will have the support they need to stay strong and healthy for a lifetime.
Three or More Consecutive Missing Teeth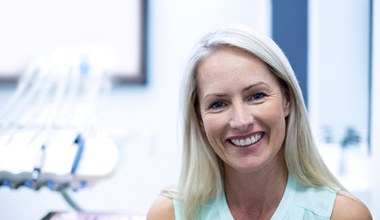 If you've lost three or more teeth, your bridge will be held in place with an implant post at either end. This secures your bridge to restore as much as 70% of your natural biting force. Since it doesn't rely on your natural teeth for support, they'll remain undamaged. You'll also enjoy unmatched stability to eat your favorite foods again.
Missing Multiple Teeth
Typically, multiple missing teeth are treated with a partial denture, which features prosthetic teeth in a gum-colored base that clips onto your natural ones using metal clasps. Although this is effective, it will never truly feel natural.
As an alternative, your dentist in Worthington, Dr. Adam, can rebuild your smile with dental implants. Depending on your specific case, an implant-retained bridge may be effective, or you may need to combine it with single unit implants. He'll create the customized solution you need to enjoy a complete smile again.
Benefits of Implant-Retained Dentures
Stabilizing your restoration with dental implants allows you to have a close replica of your natural teeth. The implant posts offer several advantages, including:
Over a 95% success rate to last for several decades.
Looks natural to smile confidently.
Regain as much as 70% of your natural biting force.
Doesn't rely on healthy teeth for support.
Preserves your jawbone's density to stop dental drift.
Supports your facial tissues for a youthful appearance.
Doesn't alter healthy teeth.
Cost-effective, long-term solution.
Rebuild Your Smile Today!
If you've lost multiple teeth, you don't need to live with an incomplete smile. Dr. Adam has the personalized solutions you need to invest in your confidence and your quality of life. Contact our office today to see if you're a candidate for an implant-retained bridge.