Veneers – Worthington, PA
Mask Aesthetic Flaws in Your Smile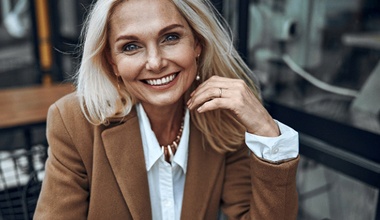 Do cosmetic imperfections litter your smile? Whether you have cracked, chipped, or discolored teeth that are taking away from your appearance, you don't need to settle for it. At Adam Associates Family Dental, Dr. LJ Adam offers customized veneers to mask aesthetic flaws in your smile and boost your overall confidence. To learn more about how veneers in Worthington can help you achieve the smile of your dreams, contact our office to schedule an initial consultation.
What are Dental Veneers?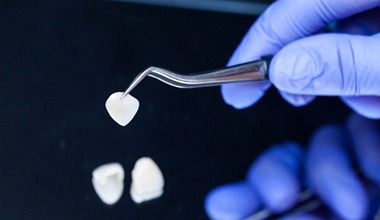 Dental veneers are thin shells of tooth-colored porcelain that are adhered to the front-facing surfaces of the teeth to mask cosmetic imperfections. The durable, natural-looking material used is able to conceal a single damaged tooth or a mouthful of cosmetic flaws. Generally, veneers are used to address teeth that are chipped, gapped, misaligned, misshapen, discolored, undersized, and more!
The Process of Getting Veneers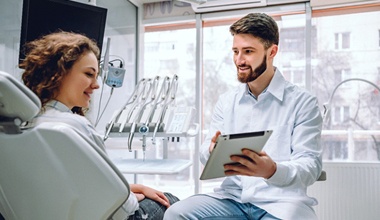 Dental veneers can be placed in as few as two appointments. During your initial visit, we'll carefully examine your smile to ensure that your teeth are healthy enough to support veneers. Once this is concluded, Dr. Adam will prepare your teeth by removing a small amount of protective enamel to make room for your veneers. Impressions will be taken of your altered teeth to be sent to the dental laboratory where your final restorations will be made.
In the meantime, you will be provided with a temporary set of veneers to protect your altered teeth and help you get used to how your new veneers will feel. Once your final restorations are complete, you will be able to return to our practice to have them placed.
The Benefits of Veneers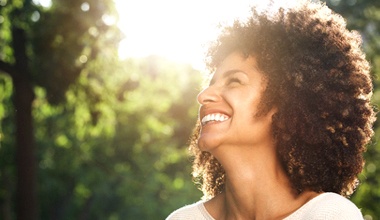 Veneers have become increasingly popular because of the numerous benefits that they provide. Here are some of the most prominent ones:
Natural-Looking: The porcelain that's used to craft veneers appears just like natural tooth enamel.
Whiter Teeth: Everyone wants a bright white smile, and veneers can provide this. You won't need to worry as much about further discoloration either because they are stain-resistant.
Quick Process: Getting veneers requires as few as two appointments to the dental office.
Long-Lasting: Veneers can last upwards of 15 years when cared for properly.
Veneers FAQs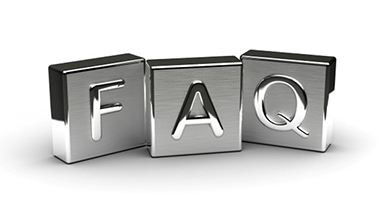 Don't let unanswered questions about veneers in Worthington stop you from achieving the smile of your dreams. Dr. LJ knows it's a big investment, which is why he takes the time to explain everything during your consultation for veneers. Here are the answers to a few frequently asked questions to determine if they may be right for you.
Are veneers permanent?
Veneers are designed to serve as a long-term solution, but they aren't permanent because they must be replaced eventually. Although they don't last forever, they aren't reversible either. A small amount of enamel must be removed during the application process. While it doesn't harm the health or structure of your teeth, enamel doesn't grow back. Your teeth can be vulnerable to decay if they aren't covered by restorations. Thankfully, veneers can last for 10 years or more with the proper care, so you won't have to pay for replacements often.
How many veneers will I need?
Every mouth and situation differs; therefore, there isn't any way to know how many veneers you will require without a consultation. It's possible to bond a veneer to a single tooth to fix a specific issue, like a chip. However, improving the smile as a whole is the overall goal of the procedure. Typically, veneers are placed on the teeth visible when smiling, which is different for everyone. Some patients may only need 4 to 6, while others can benefit from 8 or more. After examining your mouth and learning more about your concerns, Dr. LJ will suggest the amount needed to create the results you desire.
What happens to the underlying teeth?
Contrary to what you might have heard, veneers don't damage your teeth. It is true enamel must be shaved off to apply them, but Dr. LJ removes as little as possible. Since veneers are made of porcelain, they are thinner than ever, which means less enamel is etched. Although the amount varies from person to person, Dr. LJ is as conservative as possible to preserve your natural tooth structure.
What do veneers feel like?
Early veneers had a bad reputation for feeling bulky, but that's no longer a concern. Modern veneers are thinner and lightweight. Each one is carefully crafted to fit your teeth like a glove. The etching process prevents any uncomfortable ridges, so your teeth will feel smooth and sleek when running your tongue over them. Although it can take a few days to get used to your veneers, you may quickly forget they aren't part of your natural smile. They will feel like your real teeth, so you can speak, eat, and smile freely.
Does it hurt to get veneers?
The procedure is minimally invasive, and Dr. LJ will keep your comfort a top priority. Although it isn't always necessary, he may use a local numbing agent to block pain signals. While you won't feel any discomfort during the treatment, your teeth may be a little sensitive for a few days. An OTC pain reliever can keep you comfortable until the temporary issue subsides.