Veneers – Worthington, PA
Mask Aesthetic Flaws in Your Smile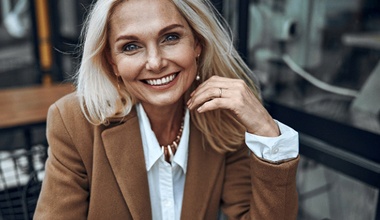 Do cosmetic imperfections litter your smile? Whether you have cracked, chipped, or discolored teeth that are taking away from your appearance, you don't need to settle for it. At Adam Associates Family Dental, Dr. LJ Adam offers customized veneers to mask aesthetic flaws in your smile and boost your overall confidence. To learn more about how veneers in Worthington can help you achieve the smile of your dreams, contact our office to schedule an initial consultation.
What are Dental Veneers?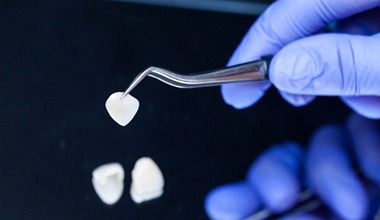 Dental veneers are thin shells of tooth-colored porcelain that are adhered to the front-facing surfaces of the teeth to mask cosmetic imperfections. The durable, natural-looking material used is able to conceal a single damaged tooth or a mouthful of cosmetic flaws. Generally, veneers are used to address teeth that are chipped, gapped, misaligned, misshapen, discolored, undersized, and more!
The Process of Getting Veneers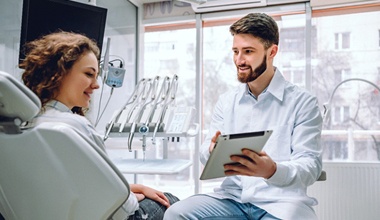 Dental veneers can be placed in as few as two appointments. During your initial visit, we'll carefully examine your smile to ensure that your teeth are healthy enough to support veneers. Once this is concluded, Dr. Adam will prepare your teeth by removing a small amount of protective enamel to make room for your veneers. Impressions will be taken of your altered teeth to be sent to the dental laboratory where your final restorations will be made.
In the meantime, you will be provided with a temporary set of veneers to protect your altered teeth and help you get used to how your new veneers will feel. Once your final restorations are complete, you will be able to return to our practice to have them placed.
The Benefits of Veneers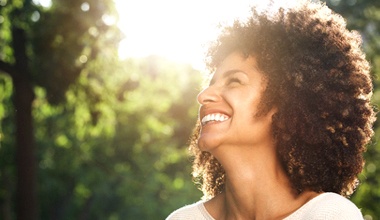 Veneers have become increasingly popular because of the numerous benefits that they provide. Here are some of the most prominent ones:
Natural-Looking: The porcelain that's used to craft veneers appears just like natural tooth enamel.
Whiter Teeth: Everyone wants a bright white smile, and veneers can provide this. You won't need to worry as much about further discoloration either because they are stain-resistant.
Quick Process: Getting veneers requires as few as two appointments to the dental office.
Long-Lasting: Veneers can last upwards of 15 years when cared for properly.