Worthington Cosmetic Dentist Transforming Smiles
Survey data collected from a variety of sources indicates that the appearance of your smile may dramatically impact your personal and professional life. Employment surveys indicated that applicants were more likely to receive a job offer if they had attractive smiles. Another survey suggested that people considered those with attractive smiles to be smarter, more attractive, and better educated. If you're dealing with a less than perfect smile, contact Dr. LJ Adam and his dentistry team today. We'll schedule a cosmetic dentistry consultation at our Worthington, PA office to help patients from Fenelton, Chicora, and other nearby locations find the best cosmetic solutions to improve your smile.
Metal-Free Ceramic Dental Crowns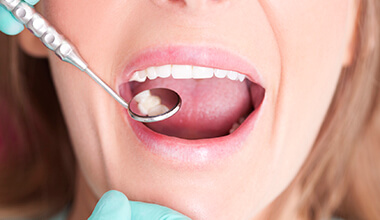 While dental crowns and other advanced restorations are typically used to repair damaged teeth, we may also recommend an all-ceramic crown as part of your cosmetic dentistry treatment plan. These natural looking restorative solutions can be used to improve the appearance of misshapen, discolored, or otherwise cosmetically flawed teeth. We always take the appearance of your smile into consideration when repairing dental damage, and metal free restorations are a great option for many patients. Additionally, we can craft these all-ceramic crowns in our office using the CEREC same-day restoration system.
At-Home Teeth Whitening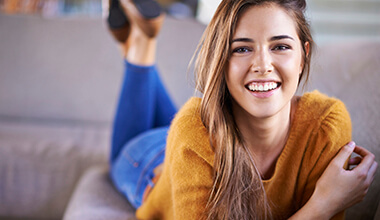 Many patients who visit us and want to brighten their smiles have already tried some of the numerous whitening products available at the local pharmacy. Unfortunately, these store bought whiteners don't typically have much effect on patients' smiles. Professional take home whitening kits from our office provide effective, predictable results up to ten shades brighter. Our whitening kits include custom crafted application trays, professional level doses of whitening agents, and personalized treatment plans to meet your unique teeth whitening needs.