Single Dental Implants – Worthington, PA
Replace Single Teeth from Top to Bottom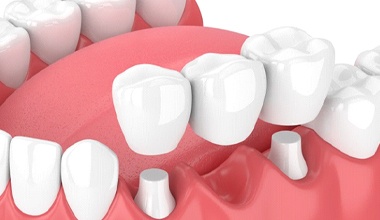 It can be difficult to go through life when you're missing a tooth for a number of reasons. Not only is it more difficult to smile, but you won't be able to eat the same foods you used to enjoy. If living with missing teeth is too difficult, you'll want to start thinking about your tooth replacement options. At Dr. LJ Adams' practice, you have multiple solutions to choose from, including dental implants. To learn why dental implants are the most comprehensive solution for tooth replacement, keep reading or contact his office today to schedule a consultation.
What are My Options for Tooth Replacement?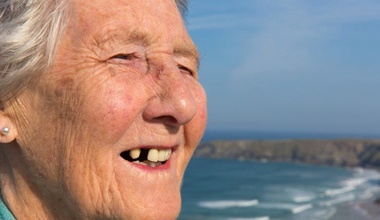 When it comes to replacing single teeth, dentists will tell you that you have two options. This includes a fixed bridge or a dental implant, both of which have distinct characteristics.
Fixed bridges use a non-surgical route to replace teeth. The bridge is made up of a series of dental crowns that are fused together. This restoration is then placed on top of existing teeth, similar to that of a dental crown. Keep in mind that doing this requires minor removal of existing tooth material to place as doing so ensures a stable foundation.
In contrast, dental implants provide a titanium post that acts as the foundation. Instead of bridging the gap like dental bridges do, dental implants simply fill it. Once placed, the implant integrates with your existing gum tissue, creating an incredibly stable foundation. While this process is surgical, it does not require the removal of existing tooth enamel.
How Do Single Tooth Implants Work?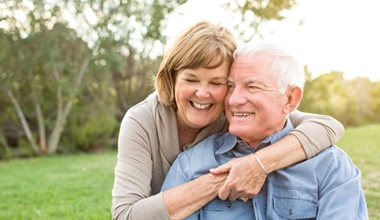 Dental implants are designed to act as not just replacement teeth, but also replacement tooth roots. The root is what is responsible for stimulating bone tissue, which does far more for your daily habits than you might realize. To place the implant, a small incision is made into the gum tissue so that an implant post can be fitted inside of your jawbone. Then, the gum tissue is closed and given between four to six months to heal. Once enough time has passed, an abutment can be placed on top, which acts as the connector for the permanent restoration that comes later. Thanks to Dr. Adams' expertise in CEREC technology, he can create and design a crown that fits into your smile perfectly. After the crown is placed, your smile will once again look complete.
How Dental Implants Can Benefit You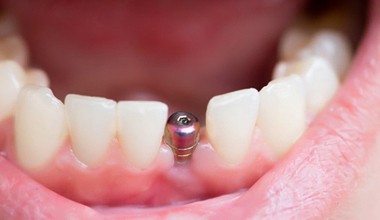 There are many benefits that are unique to dental implants, which is why dentists like Dr. Adams often recommend them to patients. Take a look at them in more detail below!
Dental implants offer a truly long-term solution for tooth loss. On average, they last between 25 years and a lifetime when properly maintained. They do not require the same maintenance or repairs as bridges or dentures.
Dental implants feel the most natural after they are placed. This is because they are designed to integrate with your organic structures, not simply rest on top of them like bridges or dentures do.
Dental implants allow you to maintain more of your natural tooth enamel, which is always preferred if you have the option.
Dental implants make it easy to chew the foods you enjoy, even tough, chewy or crunchy foods like steak, apples, breads, carrots, nuts, and many other foods!