General & Preventive Dentistry for Worthington
Dr. LJ and his team love providing general and preventive dental care for every member of your family in our state-of-the-art facility. If you're new in town or just looking for a different kind of dental experience, contact Dr. LJ Adam to schedule your general dentistry checkup today. You'll feel right at home in our family-friendly office, and we guarantee you'll look forward to visiting our team again soon.
Dental Checkups & Cleanings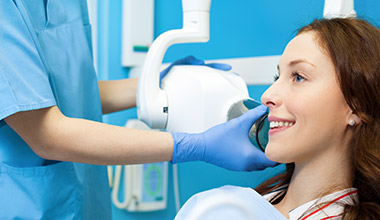 The only things that every dental care routine will have in common are regular dental checkups and teeth cleanings in our office. These appointments typically occur every six months, but patients who have periodontal disease or other chronic or health conditions may need to visit us more frequently. At every checkup, we'll carefully examine your smile and screen for the following common oral health conditions:
Tooth decay
Periodontal (gum) disease
Teeth grinding and clenching (bruxism)
Temporomandibular joint dysfunction (TMD)
Oral Cancer
You'll also receive a thorough, professional teeth cleaning from one of our skilled hygienists. Next, you'll sit down with Dr. LJ one-on-one to discuss your personalized treatment plan. He'll use state-of-the-art digital images and x-rays to show you any areas of concern and explain potential treatment options. Throughout your time in our office, don't hesitate to ask questions. Let us know if you're feeling anxious or experiencing high levels of discomfort. We'll do our utmost to adjust treatment to your specific comfort and safety needs.
Dental Sealants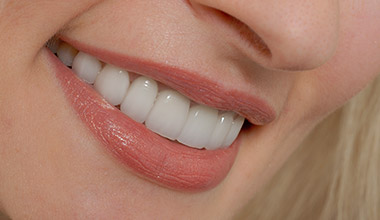 As you might assume from the name, dental sealants coat teeth sealing out damaging bacteria, plaque, and tartar. This clear plastic coating is a physical barrier that dramatically reduces the risk for tooth decay. Sealants can be placed as part of any checkup, and one application can last for years. We typically recommend this treatment for younger patients, but adults who are prone to decay or who have deep crevices in the biting surfaces of teeth may also benefit from dental sealants.
Children's Dentistry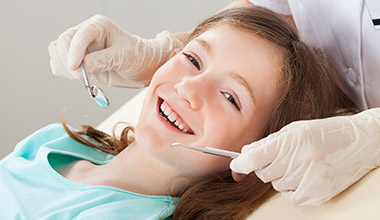 You can bring the whole family to our dental office. Children's dentist, Dr. LJ loves working with young patients. It's one of his goals to make dental care a great experience for every patient he sees, and he's especially passionate about helping young people learn to care for their smiles and keep their teeth whole and healthy. Our team takes the time necessary to answer your child's questions, make sure they're comfortable, and teach them all about how to keep their naturally healthy teeth.
Nightguards for Bruxism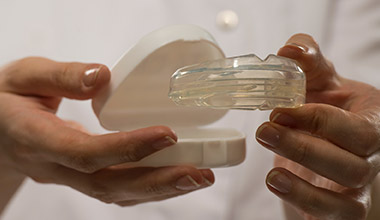 If you grind and clench your teeth during sleep, you may think this unconscious habit is nothing more than a harmless nuisance, but without treatment, you may be in for a lifetime of dental chips, cracks, and other wear. Dr. LJ can help you prevent this damage with a comfortable, custom oral appliance commonly referred to as a nightguard. These protective covers fit over your teeth, placing a physical barrier between the rows of tooth enamel. When worn nightly, these oral appliances can save you from a lifetime of oral health concerns.
Fluoride Treatment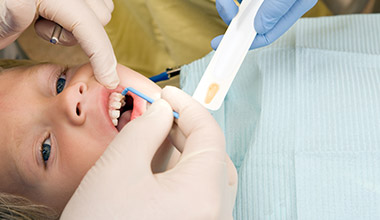 Fluoride is one of the most important elements in developing healthy teeth. As children's primary and adult teeth form, fluoride is absorbed through foods, tap water, and dietary supplements. After teeth erupt from the gum line, topical fluoride can be used to provide the same strengthening results that ingested fluoride offered as teeth developed. For the most part, patients receive adequate levels of fluoride from their fluoridated toothpastes. However, patients who are prone to decay may want to consider professional fluoride treatments to fortify tooth enamel and reduce risk for decay.
Oral Hygiene Products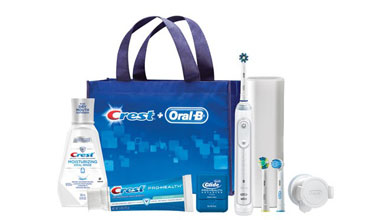 We love seeing our patients' smiles twice a year, but oral hygiene on the other 364 days is up to you. However, Dr. LJ and his team are always your partners in caring for your smile. We're happy to explain or demonstrate best practices in at-home care for you while you're in our office. We can recommend store bought oral hygiene products, or prescribe professional grade toothpastes or rinses. We often prescribe Perioguard and Prevident oral hygiene products for our patients.