At-Home Teeth Whitening – Worthington, PA
Bring Your Dream Smile to Life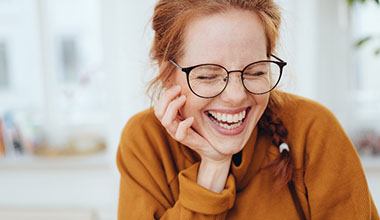 Have you been dreaming of a bright smile? The answer is not store-bought products that utilize one-size-fits-all applicators and diluted whitening agents. The answer is at-home teeth whitening with Dr. LJ Adam! A cosmetic dentist with more than 15 years of experience, Dr. Adam will bring your dream smile to life with custom trays, professional level doses of whitening agents, and personalized treatment plans. If you'd like to learn more about the treatment process, don't hesitate to get in touch with our team or read on.
Why Choose Dr. LJ Adam for At-Home Teeth Whitening?
Dentist with 15+ Years of Experience
Dental Savings Plan for Affordable Treatments
Convenient Appointment Times
Who Is a Good Candidate for Teeth Whitening?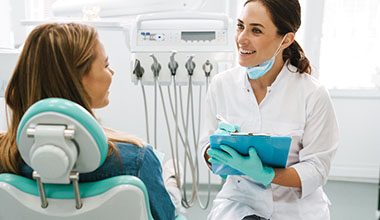 If you're unhappy with your smile due to stubborn stains, then there is a good chance that you're a candidate! Ultimately, the answer will be decided by your dentist during your consultation. If you have a few cavities or the discoloration is permanent, then we will share our recommendations and create a custom treatment plan. That way, your dream smile is never out of reach.
How Does Take-Home Teeth Whitening Work?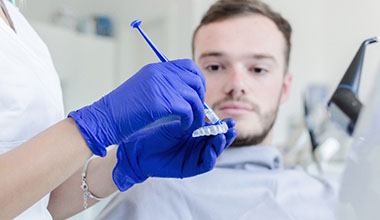 In short, take-home teeth whitening in Worthington combines the effectiveness of in-office treatments with the convenience of over-the-counter products. To whiten your teeth, Dr. Adam will first pinpoint the source of the discoloration and create a custom treatment plan. Then, he will provide you with the tools you need: custom trays and professional level doses of whitening agents. In just a few short weeks, we can whiten your teeth up to eight shades!
Tips for Maintaining Your Brighter Smile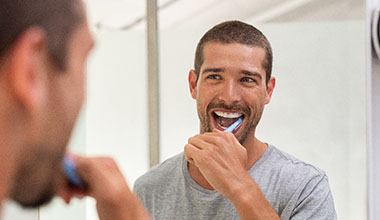 Naturally, you don't want the stubborn stains to resurface, especially once you see your gorgeous new smile! Fortunately, there are a few steps you can take to help prevent that from happening, including:
Filling your plate with white foods, like oatmeal
Using a straw when drinking dark-colored beverages, like coffee
Brushing your teeth after each meal
Flossing and rinsing with mouthwash daily
Avoiding unhealthy dental habits, like smoking
Whether you've been struggling with dental discoloration for years or only recently started considering teeth whitening, we encourage you to reach out to our team with any questions you have. We'd love to make your dream smile a reality with at-home teeth whitening in Worthington!