April 7, 2022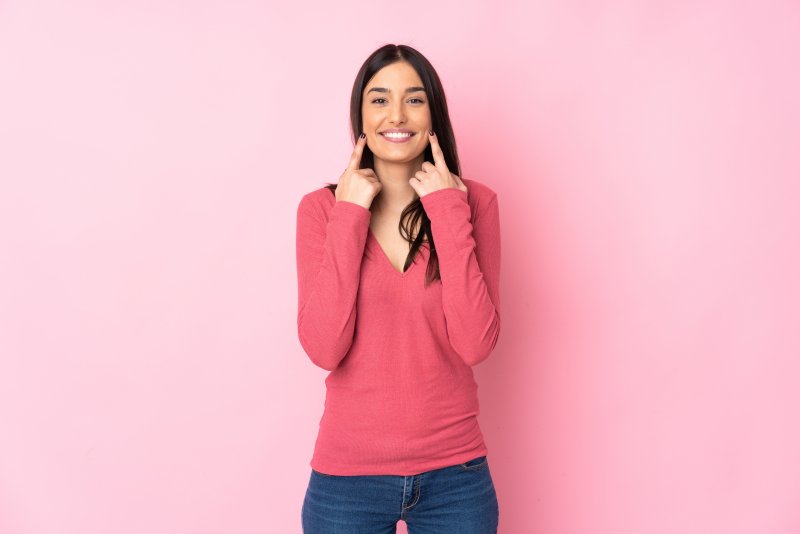 Two of the most popular ways to enhance or repair a tooth are veneers and crowns. Either of these options can offer you the full function of a healthy and strong pearly white again! But how do you know which one you should choose? While they provide similar results, they do have certain differences. Read on to learn what you should consider when deciding whether veneers or crowns are right for you.
Comparing Veneers & Crowns
Veneers and crowns have several factors that make them distinct from each other. These differences involve:
Shape & Size: Crowns are complete restorations that cover your natural teeth, resembling the same size and shape as before. Veneers are wafer-thin porcelain shells that are cemented to the front of prepared teeth.
Timeframe of Procedure: Veneers usually take two dental visits to complete. Your dentist will first have to make impressions that'll be sent to a lab for fabrication. After they receive the final product, they'll be able to attach them to your teeth for your new smile. Depending on the type of crown you get, your dental team may either rely on a lab to create your crowns or offer CEREC crowns for results in just one day!
Purpose of Treatment: Crowns restore as well as beautify your smile by enhancing the look and function of previously damaged teeth. Veneers are mainly cosmetic, as they can cover up minor imperfections for more attractive pearly whites.
Cost of Treatment: The price of veneers and crowns can vary depending on how extensive the procedures are. However, dental insurance tends to cover crowns over veneers due to their restorative function, making veneers the more expensive option.
Which Is the Right Treatment for You?
If you're wanting to repair minor dental complaints like stains, cracks, chips, or misaligned teeth, then veneers are a great option. But if you're prioritizing function over looks, then crowns might be your best bet. This is especially the case with severely damaged teeth or if you've had root canal treatment. Also, if you have damaged molars, veneers won't be able to handle the pressure from chewing in the back of the mouth like crowns can.
Both veneers and crowns are effective solutions to improving your smile, but knowing your situation can help you choose which is best for you! Speak with your dentist if you still have questions, and they'll be happy to discuss your options.
About the Author
Dr. LJ Adam earned his dental doctorate from the University of Pittsburgh School of Dental Medicine. He routinely pursues continuing education to improve his skills and provide the best quality dental care. Among his collection of treatments, he also has advanced training in CEREC, meaning he offers same-day procedures like crowns. If you want to know more about veneers and crowns, visit his website or call him at 724-297-3446.
Comments Off

on How To Know If Veneers or Crowns Are Right For You
No Comments
No comments yet.
RSS feed for comments on this post.
Sorry, the comment form is closed at this time.