August 9, 2020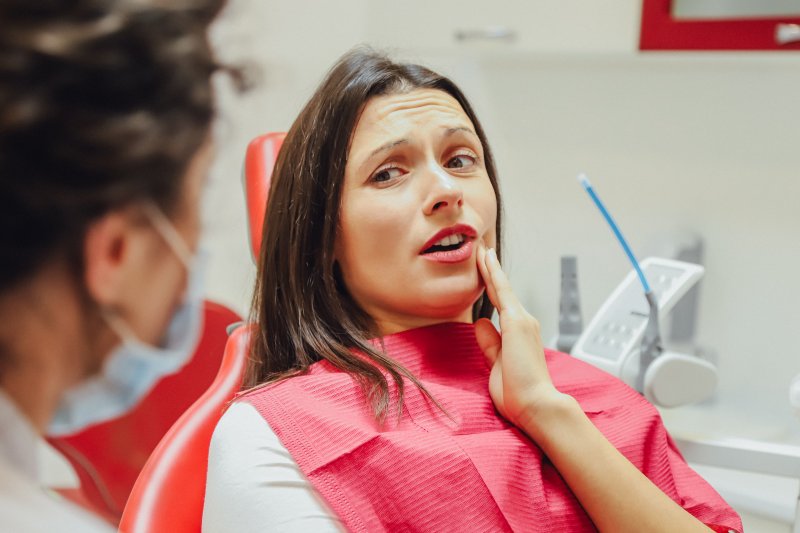 If you are suffering from an extreme toothache or have a tooth that has been knocked out of your mouth completely, your first thought may be to head over to the emergency room in order to get treatment. To truth is that giving your dentist a call instead is a much better idea, especially during the COVID-19 pandemic. Continue reading to learn why you should head straight to your dentist if you are experiencing a dental emergency in Worthington.
What is Considered a Dental Emergency?
In a moment of panic, it is difficult to know what exactly counts as a dental emergency and what can wait a few days. Here are some issues that you should see your dentist about as soon as possible:
Knocked-out tooth
Severe toothache
Broken tooth
Partially dislodged tooth
Gum tissue injuries
Lost crown or filling
Oral bleeding
Jaw injuries
Why Shouldn't I Go to the ER for a Dental Emergency?
There are many reasons to avoid the emergency room if you can, especially during a worldwide pandemic. Doing so could your yourself and others at risk. Here are a few reasons why you should head to your dentist instead of the ER for dental emergencies:
Risk of transmission: You know that the emergency room is someplace people go when they're sick which increases your risk of becoming ill. During the COVID-19 pandemic, this is a risk that you shouldn't be so willing to take. In addition to increasing your chances of contracting the virus, you are also increasing the likelihood of transmitting illnesses to others. This is especially harmful for those with compromised immune systems and people who have other issues that make them high-risk.
Overwhelmed hospital staff: During this time, hospitals across the country are being flooded with COVID-19 cases. If you avoid the ER when you have an emergency that can be treated elsewhere, others who are requiring immediate care at the hospital related to COVID-19 and other health problems can get the help they need in less time. This way you can prevent the hospital staff from becoming more overwhelmed than they already are.
Your dentist is open for emergency care: Your dentist strives to provide same day appointments, so you don't need to wait for hours with severe discomfort. You can also receive helpful guidance over the phone regarding your dental emergency until you are able to make it to the office. If you aren't sure what to do, it certainly doesn't hurt to call.
If you're experiencing a dental emergency, don't rush to the ER. Try contacting your dentist first. They are equipped to handle all sorts of oral urgencies and can help you get back on your feet in a minimal amount of time.
About the Author
Dr. LJ Adam has been providing dental care, including emergency treatment, in the Worthington, PA area for 15 years so far. He earned his DMD from the University of Pittsburgh School of Dental Medicine and regularly attends a variety of continuing education courses to enhance his knowledge. For more information on handling dental emergencies or to reach Dr. Adam's office, visit his website or call (724) 297-3446.
Comments Off

on Here's Why You Should See Your Dentist for Dental Emergencies
No Comments
No comments yet.
RSS feed for comments on this post.
Sorry, the comment form is closed at this time.