February 7, 2020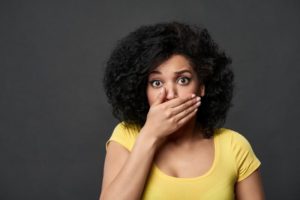 Root canals unfairly have one of the worst reputations in dentistry. In fact, some people are so concerned about the rumors surrounding this common procedure that they avoid it even if it's recommended by their trusted dentist. If your tooth isn't bothering you yet, do you really need to get one right away? Your Worthington emergency dentist explains why root canal therapy is so important and what happens if you decide to put it off.
What Happens if You Put Off Root Canal Therapy?
Teeth that are damaged or infected can't heal themselves like other parts of your body can. That means that an untreated broken or infected tooth will only get worse over time. For a damaged tooth, root canals are recommended if the fracture line is very deep and close to the tooth's pulp, which houses its nerves and blood vessels. If these inner layers are exposed to the outside elements, they become extremely sensitive and vulnerable to bacterial infection.
Root canal therapy is most often used to treat infected teeth. Even if it isn't causing you any pain, it needs to be treated right away. Just like any other infection, it will spread and become more destructive if left alone. As the infection spreads and begins to attack the surrounding teeth, it will eventually reach the jawbone, which can also become infected. The bacteria will then start to destroy the connective tissues that hold your teeth in place, causing them to fall out. If you wait too long to treat your tooth, root canal therapy may not be able to save it from extraction.
Don't Be Afraid of Root Canal Therapy
With the help of modern advancements in dentistry, root canal therapy is a lot different than it used to be. State-of-the-art technology and techniques allow your dentist to remove the infected or damaged tissues, sanitize the inside of your tooth, then restore it with a special material called gutta-percha and a dental crown. Meanwhile, using anesthetics or sedation options, your dentist can ensure that you are as comfortable as possible throughout the entire process. In fact, most patients are surprised to find that the whole experience was no worse than getting a regular filling.
Once your tooth is healthy and fully restored, it should last you a lifetime with proper oral hygiene. When performed by a qualified Worthington dentist, root canal therapy has a success rate of over 95%. Remember, getting this procedure is much easier than dealing with the consequences of a broken or infected tooth. With this effective and efficient tooth-saving technique, you'll be enjoying your happy, healthy smile again in no time!
About the Author
Dr. LJ Adam has been helping the smiles of Worthington, PA and the surrounding communities stay bright and healthy for over 15 years. Whether you need a routine cleaning or root canal therapy, he takes the time to create a customized dental plan to meet your unique goals. If you've been avoiding root canal therapy or are suffering from a painful tooth, feel free to contact him via his website or (724) 297-3446 to get the comfortable, effective treatment you deserve.
Comments Off

on What Happens if You Keep Putting Off Root Canal Therapy?
No Comments
No comments yet.
RSS feed for comments on this post.
Sorry, the comment form is closed at this time.