April 7, 2019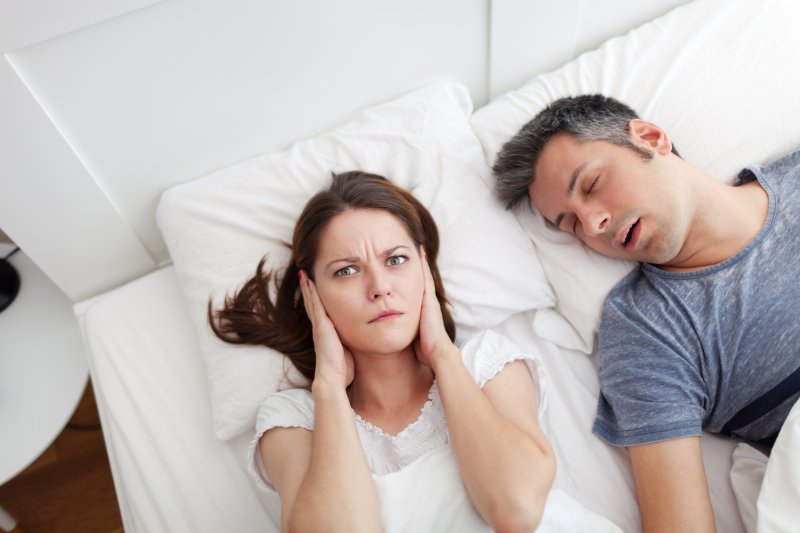 Sleep apnea in Worthington is, unfortunately, on a rise on both a local and national level, with over 22 million people currently diagnosed with the condition. A local dentist says it's important not to ignore this issue, though, because missing out on adequate sleep could have an impact on your heart health. Learn how you could possibly save your life by receiving sleep apnea therapy.
What is Sleep Apnea?
People who suffer from sleep apnea endure sometimes hundreds of breaks in their sleep each night due to lapses in breathing. Whenever these bouts occur, their brain sends a distress signal that causes them to awaken.
These interruptions can interrupt more than just a normal sleep pattern. They also disrupt the body's internal clock, called the circadian rhythm, and one of the negative possibilities that can arise from this is poor heart health.
How Sleep Apnea Can Impact the Heart
One of the main concerns associated with sleep apnea is the temporary pause in breathing, because the normal function of the organs, the flow of blood, digestion and every other aspect of healthy existence is based on a constant ebb-and-flow throughout the body. Breathing, itself, is the perfect representation of this back-and-forth, rhythmic phenomenon within the human body.
The heart definitely relies on a rhythm to continue to pump life-sustaining blood throughout the body. Thus, constant lapses in breathing can contribute to arrhythmia (irregular heartbeat), heart disease and cardiac arrest.
Thankfully, with sleep apnea therapy, there is a way to turn this situation around.
The Value of Sleep Apnea Therapy
The most common form of treatment for sleep apnea is a continuous positive airway pressure (CPAP) machine, which is a unit designed to force air into the throat throughout the sleep cycle. Because many people can't tolerate the noisy and more cumbersome nature of the machine, an alternative that is now offered is an oral appliance.
The small, light and silent device is more comfortable and easier to transport. It still is effective, though, as it slightly shifts the jaw to allow the airway to remain open throughout the night.
The following statistics demonstrate how important sleep apnea is for treating a common type of arrhythmia called atrial fibrillation:
Of the people diagnosed with atrial fibrillation and sleep apnea, the chances of needing continued treatment for the former fall to 40% among those who have undergone sleep apnea therapy.
When sleep apnea is ignored, however, the likelihood of needing ongoing treatment for an irregular heartbeat rises to 80%.
If you've been told you snore loudly, you feel lethargic throughout the day, or you suffer from morning throat soreness, then you could have sleep apnea and endanger of developing heart trouble. Therefore, you shouldn't hesitate to seek therapy.
It starts by reaching out to your dentist in Worthington to schedule a visit today.
About the Author
Dr. LJ Adam is a graduate of the University of Pittsburgh School of Dental Medicine. Although he has nearly two decades of experience practicing dentistry, he still remains driven to learn more. Thus, Dr. Adam has taken hours of continuing education courses, which includes advanced training in the treatment of sleep apnea. He helps patients rest better and enjoy improved heart-health at his private practice, and he can be reached for more information through his website.
Comments Off

on Protect Your Heart – Receive Treatment for Sleep Apnea in Worthington
No Comments
No comments yet.
RSS feed for comments on this post.
Sorry, the comment form is closed at this time.