December 29, 2018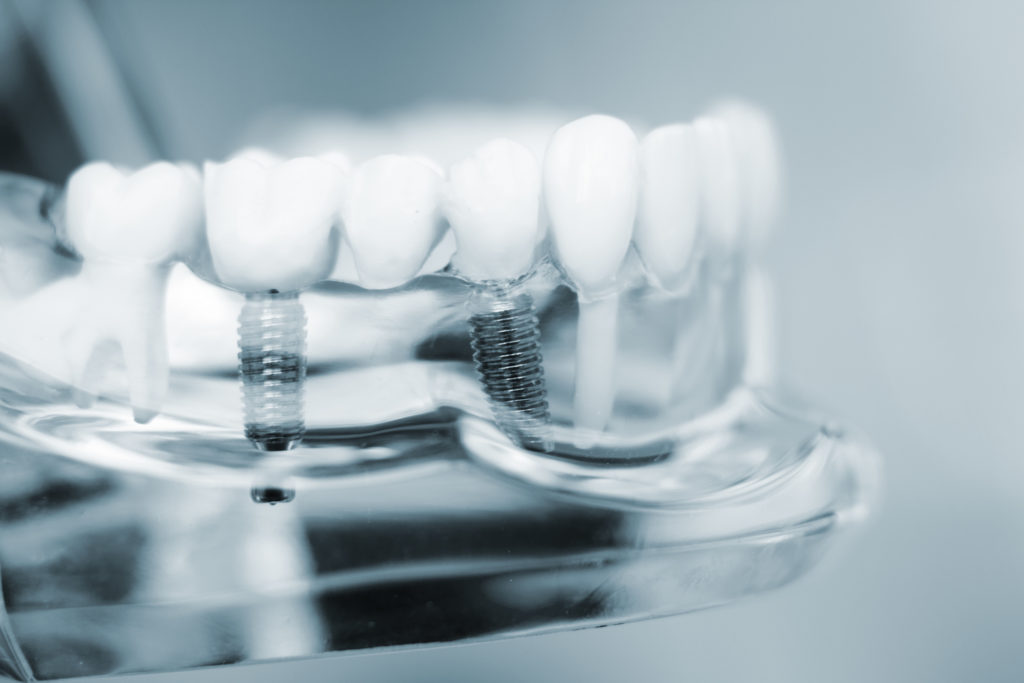 Modern dental implants in Worthington are the result of centuries of research and advancement. This means that your dental implants will not only be safe, but effective and aesthetically pleasing as well. Implant technology is currently the state-of-the-art in dental medicine.
From Ancient Egypt to 20th Century America
The earliest efforts to treat ailing teeth come from ancient Egypt, where, around 2500 BC, primitive dentists use gold wire to stabilize loose tooth. In 2000 BC, Chinese researchers carved dental implants from bamboo.
One key insight into how modern dental implants work comes to us from the ancient Mayans, who used seashell fragments to replace missing teeth. Researchers know this because they have found ancient skulls with the seashells still in place.
Upon closer examination, they discovered that these early attempts at dental implants actually fused with the surrounding bone, a fact that is still used in dental medicine to this day.
The modern history of dental implants began in the 1950s, thanks to the discovery of osseointegration. This is the same process that allowed bone to fuse with seashells in the treatment example from Mayan history. By the 1960s, dental researchers were embedding titanium alloy implants in patient's teeth, to act as the base for a long-lasting porcelain restoration.
Dental Implants in the Digital Age
While these early efforts are interesting, they bear little resemblance to the techniques and technology used in modern dentistry. 21st century breakthroughs provide today's implant patient with advantages such as these:
Gentle, comfortable procedures in which pain is almost nonexistent.
Digital imaging devices that enable your dentist to match your implants to the precise shape, color, and texture of natural teeth.
Space-age materials that allow implants to last as long as a lifetime with only basic care.
The journey to receiving dental implants begins by making an appointment with your dentist in Worthington. He or she will perform a complete oral exam, review your medical history, and discuss your treatment goals with you at that time.
Should the two of you decide to proceed, the next step is to complete a series of highly detailed images that show the shape and contours of your jaw. This information will be used to craft the final restorations themselves.
Once in place, dental implants require only the same type of care you would provide for natural teeth. You should brush and floss, avoid tobacco, limit your consumption of sweets, and eat a nutritious diet. You should also see your dentist for regular exams and cleanings.
What Are Implants-Supported Dentures?
An implant-supported denture uses a series of implants to support a specially made denture plate. Unlike traditional implants, the patient may remove the restoration at will for cleaning or for other purposes. Since they use no messy adhesives, there's no worry about the restoration coming loose while going about your daily activities. Talk to your dentist about this option at the time of your appointment.
Medical science has come a long, long way over the centuries. Now is the time to take advantage of these advances to give yourself a happier, healthier life. We wish you nothing but happy smiles in the months and years to come.
About the Author
Dr. LJ Adam earned his DMD degree from the University of Pittsburgh School of Dental Medicine in 2004. He keeps his skills sharp through ongoing training and education. You can reach his office online or by calling (724) 297-3446.
Comments Off

on The Fascinating History of Dental Implants in Worthington
No Comments
No comments yet.
RSS feed for comments on this post.
Sorry, the comment form is closed at this time.