October 21, 2018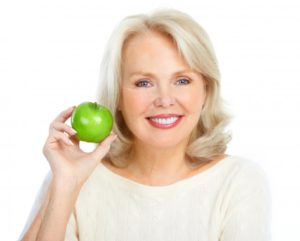 One of the latest fads that is generating some buzz is "dental tourism." Studies show in 2013, over 500,000 people chose this form of dentistry for certain procedures. For many of them, the prime motivator was to receive discounts on a dental implant procedure, but can bargain shopping for dental work lead to greater problems down the road? As you read on, you'll find out why only a local professional should place your dental implants in Worthington.
How Does Dental Tourism Work?
Dental tourism allows people to have certain procedures done that maybe they couldn't afford in the United States. In some cases, the savings are as high as 70%. Then there is the added benefit of being able to travel to a new part of the world.
While this may seem like a novel and enticing way to receive dental care, there are some major concerns that should be considered.
The Possible Dangers of Dental Tourism
Traveling around the world to have dental work done can be a risky endeavor. Here are some concerns with this form of dentistry:
Inability to Build a Relationship – Visiting your dentist is more than just a sterile interaction where you merely show up to have work done. Your dentist gets to know you and your family through preventive care visits. Thus, if any oral health challenges arise, he or she will be able to take the right treatment route to fit your specific needs.
Finding a Reputable Dentist – Another challenge is to find a dentist you can trust to perform the work you need. While you may find some online reviews that speak to the prospective dentist's proficiency, you can't drive by the office to meet with the professional, first, to determine whether working together will be a good fit.
Safety – One of the greatest concerns with having work done in other countries is safety. Is the equipment clean? Is the dentist experienced at performing the procedure you need, and how successful has he or she been? It may be more challenging to find the answers to these questions in a foreign country.
Credentials – A final concern is verifying your travel dentist's qualifications. In the U.S., dentists graduate from a dental school accredited by the American Dental Association (ADA). Thus, you can rest assured that the professional is qualified to deliver the care you need.
A Better Option for Dental Implants
The dental implant procedure is one that requires the keen eyes and careful hands of a well-trained dentist. The surgically inserted titanium post must properly fuse with your existing bone to create a stable and lasting replacement. Then a well-designed and securely-fitting restoration must be placed.
To ensure that these tedious steps are taken and the care provided is top-notch, it's better to work with a professional in your area. So contact your dentist in Worthington to schedule a consultation today.
About the Author
Dr. LJ Adam graduated from the University of Pittsburgh School of Dental Medicine, and throughout his career, he has remained steadfast in his efforts to provide the best care. Thus, he takes continuing education courses to broaden his skillset and stay abreast of the latest changes in the world of dentistry. Dr. Adam restores smiles with dental implants at Adam Associates Family Dentistry, and he can be reached for more information through his website.
Comments Off

on Dental Tourism and Dental Implants in Worthington – A Bad Combination!
No Comments
No comments yet.
RSS feed for comments on this post.
Sorry, the comment form is closed at this time.