August 9, 2018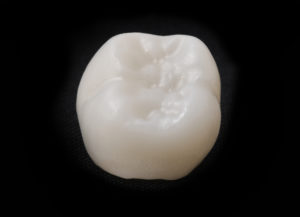 If you have a tooth that's been badly damaged by a cavity or large fracture, chances are that you need a dental crown to restore it's strength, function and appearance. Traditionally, that meant you had to schedule two appointments, have uncomfortable impressions made, and wear a temporary crown for a week or two. Fortunately, that's no longer the case with CEREC in Worthington. Also called same day crowns, they offer you a strong, durable result that looks great – without the hassle or inconvenience. Learn about 3 of the key differences between CEREC and traditional crowns below!
Convenience
Traditional crowns require 2 separate appointments because they aren't made in a dental office. Instead, they must be sent to a separate dental lab where it typically takes 1-2 weeks for a permanent crown to be made.
In the meantime, you have to wear a temporary crown, which has the potential to break or fall off. If that happens, you must go in for a third visit to have it replaced!
CEREC crowns are made right in the dental office and the whole appointment usually takes about 2 hours. That means:
They only require one visit, so you won't have to miss school or work to accommodate coming in twice.
You don't have to worry about losing your temporary while you wait for your crown to be made. You can eat, brush, and floss normally – right after your new crown has been placed.
Easier Impressions
With a same day crown in Worthington, your teeth are scanned with a small, computer-assisted camera, so you don't have to suffer through goopy impressions. The CEREC machine then uses the scanned impression from the computer to custom-mill your crown right on the spot.
Not only is this type of impression a lot more comfortable, it's also more accurate!
Accuracy and Precision
Traditional crowns can require a fair amount of adjustment when they're being cemented into place because they aren't made with the same accuracy that CEREC offers. The human eye simply can't compare to the precision of a computer-assisted machine.
In addition to these 3 benefits, you won't have to worry that you're compromising on quality – your CEREC crown will look and feel great for many years. Without the hassle of traditional crowns!
About the Author
Dr. LJ Adam is a general, restorative and cosmetic dentist who loves being able to offer the advantages of modern dental technology. In particular, his patients love being able to get beautiful, long-lasting CEREC crowns in just one visit. If you have any questions, he can be contacted via his website or at (724) 297-3446.
Comments Off

on Top 3 Differences Between Traditional Crowns and CEREC in Worthington
No Comments
No comments yet.
RSS feed for comments on this post.
Sorry, the comment form is closed at this time.