July 22, 2018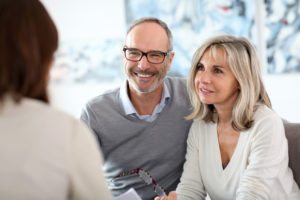 "Dental tourism" has grown in popularity over the past decade or two as it's simultaneously gotten easier to travel and the cost of medical and dental care has risen. If you need a treatment like dental implants in Worthington, you may be tempted to flee the country in order to have it performed at a cheaper price and (seemingly) the same quality. This can be true in some cases, but it takes really doing your research to keep you and your smile safe. Keep reading to learn all the things you should consider when you are thinking about dental tourism.
Be Realistic about the Logistics
There are some treatments that can be easily performed as a one-off by a dentist abroad. If you are already planning a vacation and need a simple cleaning, perhaps it's not such a bad idea to schedule some time to get the plaque and tartar cleaned away. But, let's say you need something like dental implants, which require a surgical procedure, several months of healing, and multiple visits with your dentist (ideally). Often, this is not feasible for someone who is traveling across several countries to have the procedure performed.
If you are not allowing the full amount of time required to develop a relationship with the dentist and get all the preparations laid out, you may be sacrificing quality in exchange for a cheaper initial cost. Unfortunately, this can end up costing you far more money in the long run.
Some Risks
Of course, there are also some real risks associated with traveling for any procedure. Your immune system may be weaker when you are traveling, which can make it more likely that you will fall ill after the procedure. Plus, getting used to a new diet, time zone, and culture can be real shocks to the system. That means before or after travel is usually not the time to undergo an invasive procedure.
Do Your Research
If you do decide to travel abroad to have a dental procedure done, it is highly advisable that you dedicate a significant amount of time to researching who will perform the procedure. If you know someone who has done the same and had a positive experience, their recommendation will be highly valuable. As you research, check for examples of similar cases that have been performed. See if you can get in contact with someone before you arrive in the country, and ask plenty of questions about your treatment plan.
To conclude, dental tourism isn't automatically a bad idea, but it can cause more trouble than it's worth if something goes awry. When it comes to a more complex procedure like dental implants, it is usually wise to stick with the dentist who knows you and your oral health history well. If, however, you do choose to go the dental tourism route, make sure to do plenty of research in the lead up to it. Your oral health is nothing to take lightly!
Meet the Dentist
Dr. Lawrence J. Adam is a general dentist in Worthington offering comprehensive dental care from the comfort of a state-of-the-art dental practice. He has been serving smiles in and around Worthington for over 12 years — and patients trust his calm, expert approach. To learn more about Dr. Adam or to schedule an appointment, go ahead and contact the office at 724-297-3446.
Comments Off

on Need Dental Implants? What You Should Know about Dental Tourism
No Comments
No comments yet.
RSS feed for comments on this post.
Sorry, the comment form is closed at this time.