Cost of Dental Implants – Worthington, PA
A Smile Investment That's Worth Every Penny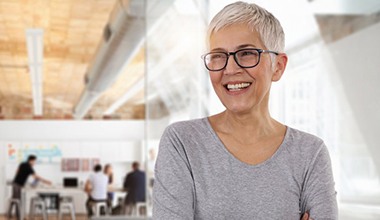 Most people who are missing one or more teeth want to get them replaced as soon as possible. As a result, they often select the cheapest option, which is usually a traditional denture or dental bridge. However, those solutions don't offer nearly as many benefits as dental implants do. While implants admittedly come with a higher initial price tag than the alternatives, they are by far the most comprehensive tooth replacement available today. To learn more about the variables that affect the cost of dental implants in Worthington, and how you might be able to afford this incredible treatment, read on below.
Types of Dental Implants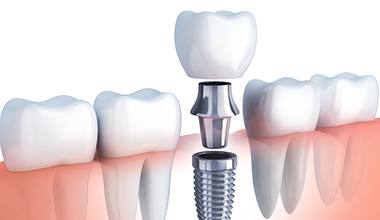 No matter how many pearly whites you're missing, there's a dental implant solution for you. For example:
A single missing tooth can be replaced by one implant post and topped with a lifelike dental crown.
For several consecutive missing teeth, an implant is placed at either end of the gap to support a dental bridge.
If you're missing all of your teeth, four to six implants per arch can secure a full denture, which is significantly sturdier, more comfortable, and longer lasting than a conventional denture.
It should go without saying that the more implant posts you receive, as well as where they're being placed in your mouth, the higher your treatment cost will be.
What are the Stages of Dental Implant Treatment?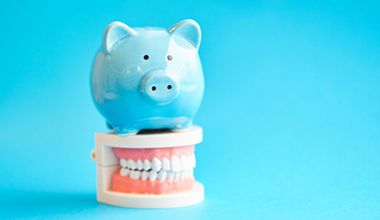 The dental implant process takes multiple appointments that are spread out over the course of several months to a year. Each of these visits incurs their own unique cost, so you don't have to pay for the entire treatment at once.
First, at your consultation, Dr. LJ will take x-rays to determine whether you'll require a preparatory procedure, such as a sinus lift or bone graft, before you can receive implants. After the posts are surgically placed into your jawbone, you'll wait three to six months for them to integrate with the bone and essentially become a part of your body. When you've finished healing, you'll return to our office and we'll place your custom-made restoration, allowing you to enjoy the benefits of a full, healthy smile.
Are Dental Implants Worth the Investment?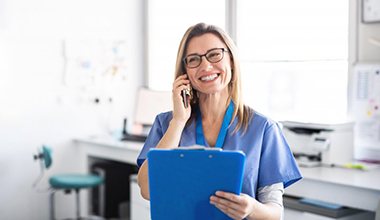 While dental implants cost more up front than traditional bridges or dentures, they could actually end up saving you money in the long run. With the right aftercare, they could last for decades, maybe even a lifetime. You'd spend less time and money on frequent repairs and replacements, like you would with dentures and bridges.
Dental implants also offer unmatched health benefits that other solutions don't, such as jawbone growth that supports your facial muscles and keeps you looking young. Most of our dental implant patients have found that they were absolutely worth the investment.
Does My Dental Insurance Cover Dental Implants?
Many dental insurance carriers don't cover the cost of implants, but every plan is different. Even if they don't pay for the implants themselves, they might mitigate the cost of your bone graft, restoration, etc.
Our friendly and knowledgeable team can take a look at your insurance plan and maximize any benefits you may have to lower your cost as much as possible. If you're uninsured, or still need help financing your implants, we offer a dental savings plan, in which you get 15% off most treatments in exchange for a low annual fee. To find out how much your new and improved smile will cost, schedule a consultation with us today!